Tag Archives:
Norway
This weekend my friends invited me to spend the weekend in their summer house. A truly amazing place 1 hour drive from Oslo. Their house, well its rather a quite big cabin, was situated in the forest 15 minutes drive from Holmsbu. The drive uphill is a stunning scenery where you pass a lot of gorgeous villas and summer houses situated just by the water. Despite the weather being so so we managed quite a few outdoor activities in less than 48 hours. I even managed to become a blueberry photographer which I in my wildest imagination could have never thought of;) Thanks to Ida, Anita, Anisha and Per for a memorable weekend!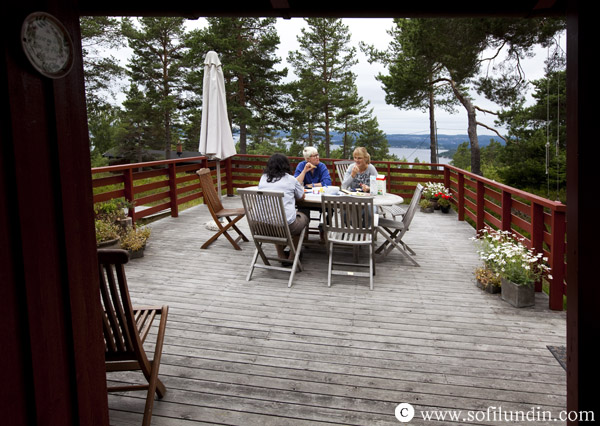 On the way to the cabin we stopped at a farm house, which is famous for its bakery items, and picked up quite a few goodies. The vacation started the
way it should with yummy cinnamon and vanilla buns and the hugest blueberry muffins I have ever seen, all enjoyed on the terrace.
Ida is closely watching Anita working on her bedside table project. The project ended successfully after 3 hours.
After finishing the carpentry work it was time for marriage. The happy royals from Monaco said yes to each other in front of the whole world…..
……and the ladies said Cheers!
What is better than a glass of chilled rosé wine on a beautiful summer evening…
The previous day ended with a fantastic barbeque, more summer drinks and a loooong game of yatzy…..it felt quite long since I was not the winner if I at all need to mention that. After late breakfast (of course at the terrace) we started our drive to Holmsbu. We passed small houses, big houses, small treasures, big treasures…
The yellow Polo was parked and full of excitement and trigger happy I started following two
gorgeous ladies with my camera on the shoulder.
The promenade was a flowery experience and the harbor in Holmsbu was crowded this sunday afternoon.
Ice cream eating tourists and grocery shopping locals had all gone out to enjoy sunday market. This table
with beautiful roses caught my attention. Here you could vote for the best rose of the day.
Parma ham from Italy and creamy cheese (from God knows which country) was out for tasting on the next table…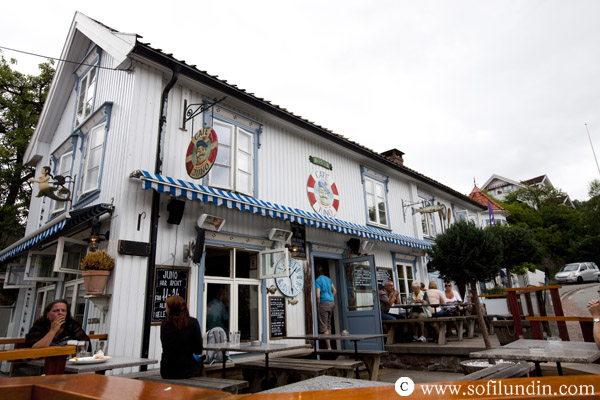 This is a typical scene from this coastal village. People sitting outside enjoying their food, beer and smoke. The sea seemed to be reflected in the daily life with
various symbols depicting the sea life…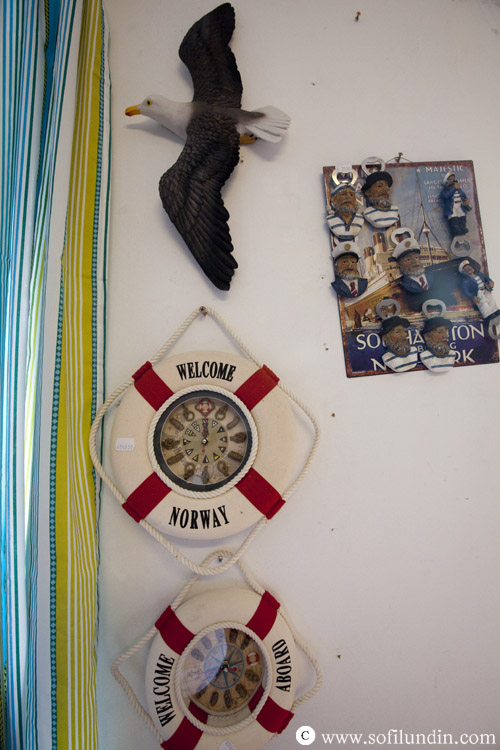 ……like in this shop for instance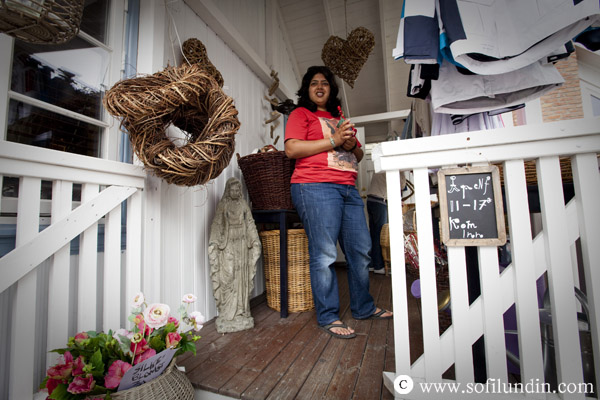 Anisha found her way into a shop as usual…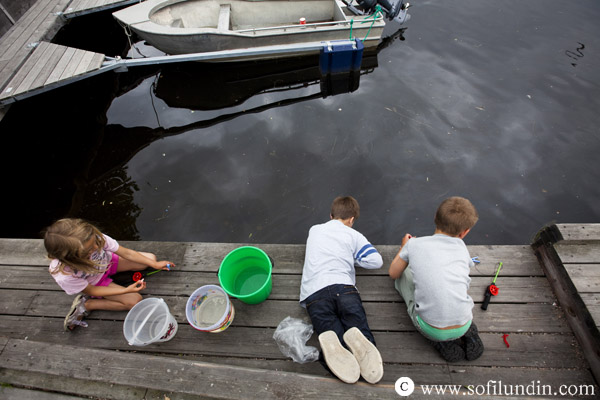 The kids were enjoying themselves fishing for crabs from the pier…
….and the birds were diving for food near by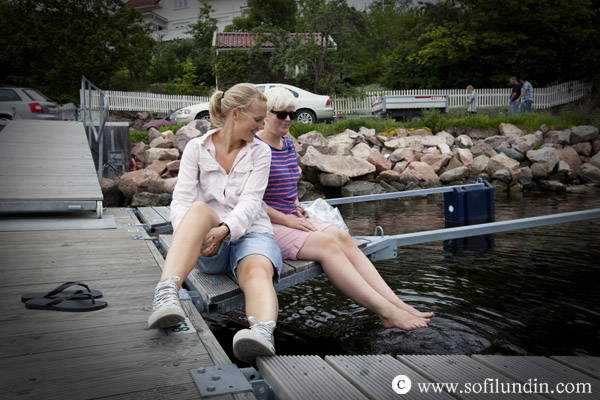 As the sun finally dared to peak through the clouds Ida got brave and dipped her feet into the ice cold water. They were up walking pretty
fast again I can tell…
After a memorable visit we strolled back to the car again…
After returning back to the cabin the big blueberry hunt started. After getting bitten by weird (unknown) insects a couple of times I gave up.
Ida showed no sign of exhaustion the way she kept picking for hours…
I proudly present the result of my work. Well, its not that less considering I picked for less than an hour. It was more fun to photograph these beauties though;)
Posted in
Uncategorized
Also tagged "fishing boat", "fishing weekend", "norwegian fish", "norwegian summer", "Oslo weekend getaway", "parma ham", "popular weekend getway near Oslo", "rose wine", "summer house", "weekend trip", blueberries, blueberry, cabin, camping, fishing, flower, getaway, Holmsbu, landscape, nature, ocean, Oslo, roses, sea, summer, town, vacation
3 Comments