I am a Swedish freelance photographer and journalist with background in Social Anthropology.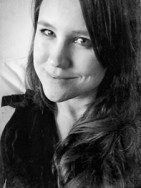 My passion for humanitarian photography brought me to India and between 2007 and 2011 I was based in Mumbai, working for an NGO. As photographer, journalist and the editor of the company magazine, I covered various aspects of rural and urban life. Between 2008 and 2010 I worked  on a book project together with Norway's best selling author, Frid Ingulstad.
Today I am based in Oslo but take assignments across the borders. I specialize in articles, photo stories and digital storytelling for NGOs, but I also take assignments for newspapers and magazines.
I am a member of  the Norwegian Union of Journalists (NJ).
Please contact me for any request.
Email: lundin.sofi@gmail.com
Mobile: +4796706500