Today i was going through my external hard drives, trying my luck to find that one image among thousands of photographs. Well, it is just to admit that I am not the world's most organized person, but somehow I always manage to find what I am looking for. Sometimes a lot more than that too. There are so many pictures that I have completely forgotten about and so many memories attached to each one of them. Today I found some I would like to share with you.
This is Oslo by night. I have this thing for dramatic skies. I guess I love it even more after staying in Mumbai, where the monsoon always surprises you. This photograph was taken after me and my friend spent hours just roaming around the streets of Oslo clicking pictures. The darkness suddenly came.
I will never forget this moment. I arrived at the train station (CST) just when the evening rush was about to start. At that time I was working on a book series and needed some pictures from the station, as well as from inside the train. I was not really overwhelmed by the thought of entering, but I got surprised. Without much effort I was pushed inside, and a couple of stations later I was pushed out again… so pretty smooth:P!
Most of my good memories evolve around children. What is better than smiling faces when you come to work? They just make everything worth it.
The desert of Jaisalmer, near border to Pakistan. We had finished shooting for the day and it was near sunset. The desert was completely empty, apart from us and our friends (the camels). All of a sudden this man appears from nowhere and starts playing the most beautiful music. We sat listening for more than an hour.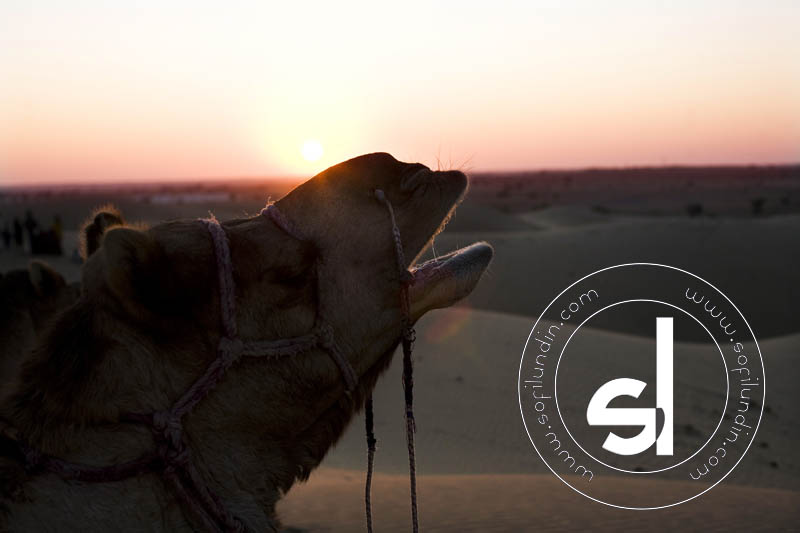 This is my friend, enjoying the music from the same trip. (see pic. above)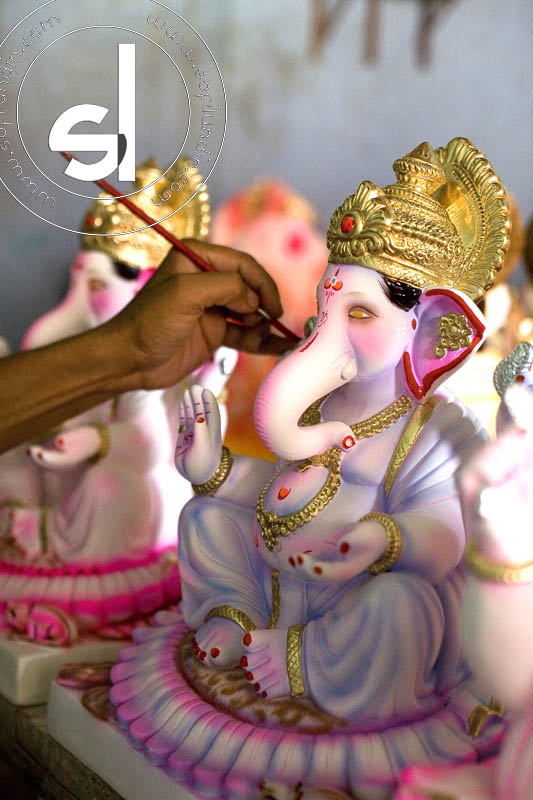 Ganpati is another name for lord Ganesha and is celebrated throughout the country in the month of August-September. Many people (especially in the villages) make a living from these statues. It is truly amazing artwork which takes a lot of practice to manage. The most important part of the whole statue are the eyes. If the eyes are not perfectly made, nobody wants to buy it. I was in the village this year to see how they produce these idols and I learned a lot from the villages about how Ganpati is attached to their everyday life in so many ways.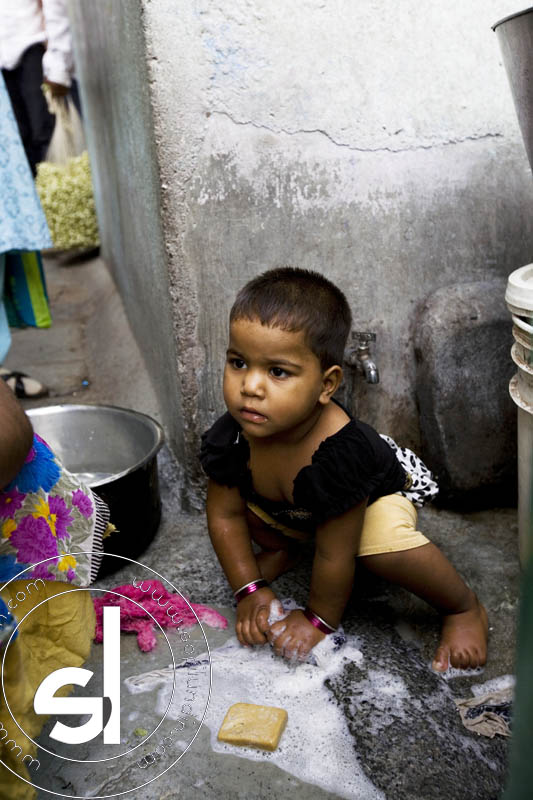 This is another wonderful memory. This little girl was extremely busy helping her mother washing clothes. The moment she saw me she started screaming and it was obvious that my appearance was not really appreciated. I left from there and that moment she gave a broad smile to her mom and continues from where she had gotten interrupted.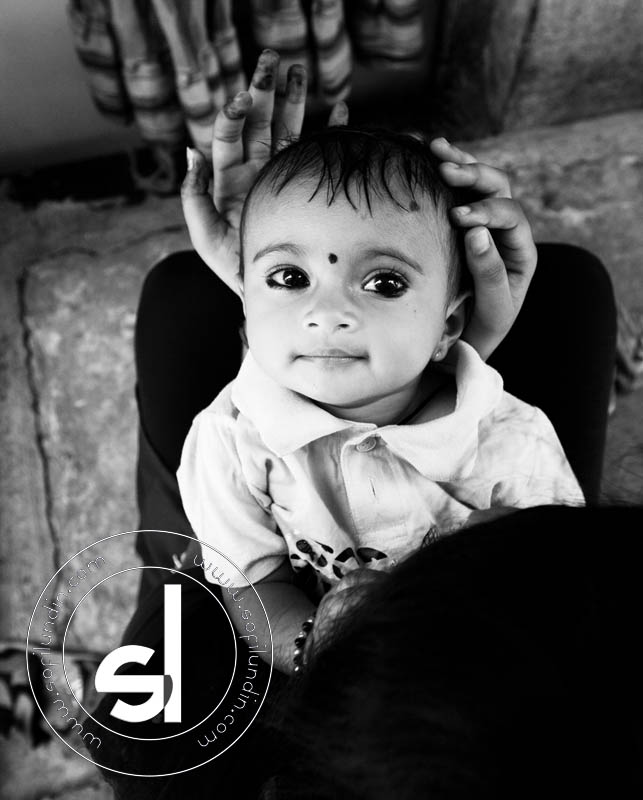 Mother and child images are common, but we can not have enough of them, can we?
I have to smile when I see this photograph. This is taken in Jodhpur, at Mehrangarh Fort.  That's by far Jodhpur's most famous tourist attraction. I was standing watching these guys a good while and every time a tourist passed by they would wake each other up and start playing (like mad). As soon as the visitors were out of sight they would go back to their position again, snoring away.
This old lady had so much character and her smile brings back a lot of good memories from this tribal village in Maharashtra.
When traveling alone you need friendly people around. This woman from Jodhpur made my day. She was sitting reading the newspaper when I passed by her house. I stood for a while thinking that I should say something to her and I guess she was thinking the same. Sometimes words are not needed though.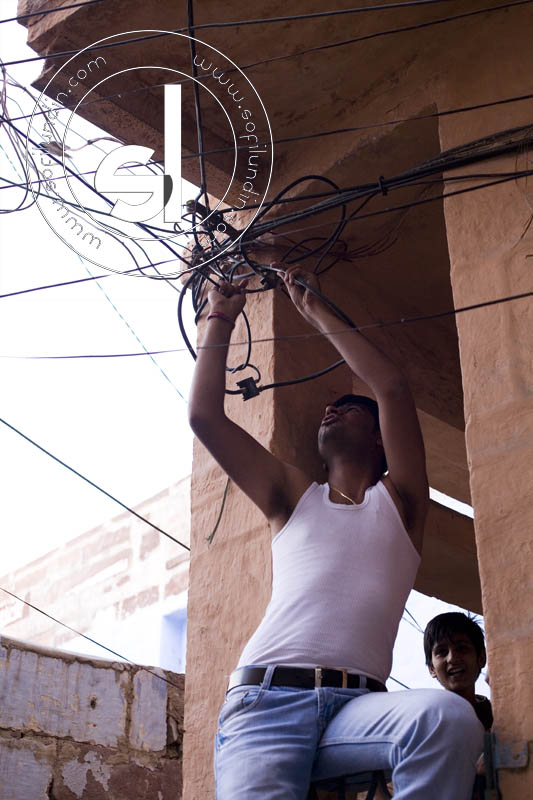 "I guess we might have a small problem here" said the big one to the small one. I was positive that the ladies in the house would miss their favorite serial that evening. (Jodhpur – India)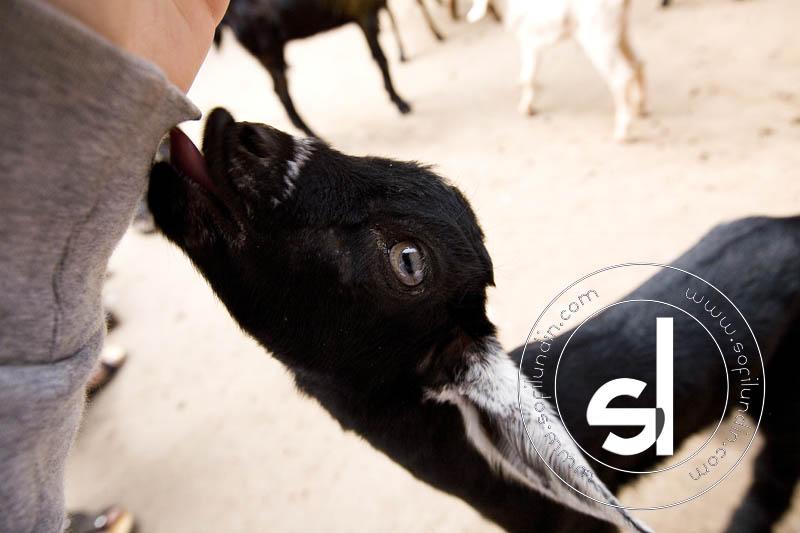 First came this small little one to me, then…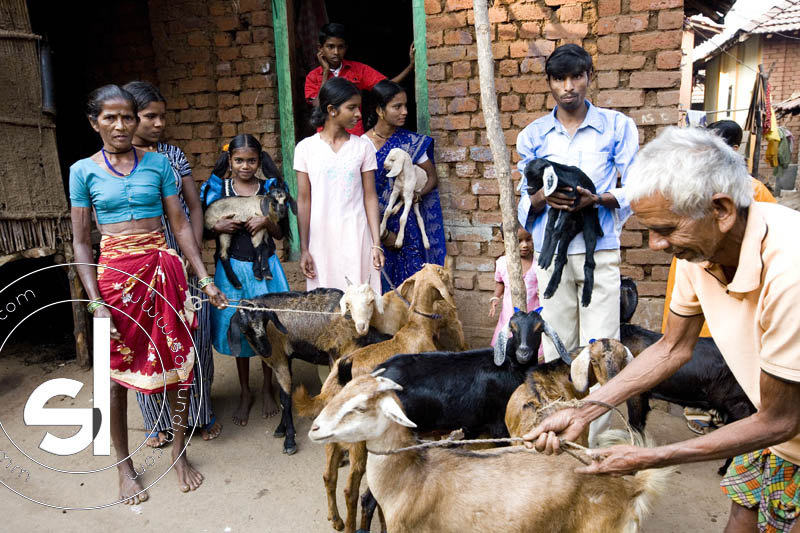 ….I saw his whole family
Grandfather with one of the children in the house. The picture is taken in Panmala community in Pune. This man does not have fingers, but still he is an active family man and takes care of the children.
If you want to see more pictures, please visit my gallery